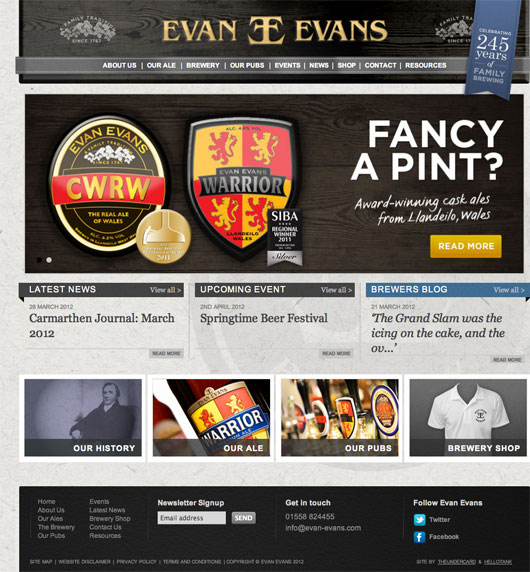 Type of Work - Front-end & WordPress development
I was asked by Hellotank to handle converting their designs for the new Evan Evans brewery website into a full blown CMS. With the new site being home to content not only relating to the brewery but also their pubs, we selected WordPress to handle this content as well as the publishing of news, events, ales, recipes and blog posts.
Harnessing the flexibility and power of WordPress we were able to build a site which not only looked and worked great but was a pleasure to update for the client.
The jQuery library was used to handle on-page effects, slideshows, and light boxes which degrade gracefully if Javascript is disabled.
Credits: Designed and managed by Hellotank / The Undercard