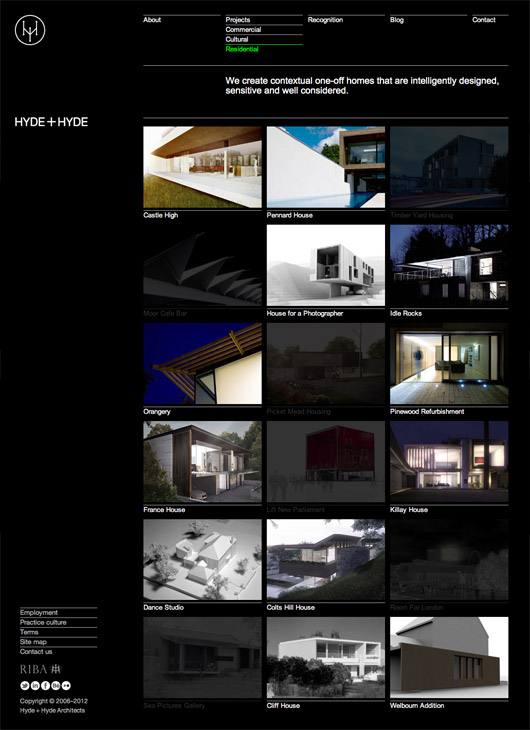 Type of Work - Front-end & WordPress development
Working with Hellotank I handled the development work for the new website for South Wales based Hyde + Hyde Architects. With such a stunning array of projects the new site focused on putting these to the forefront and allowing the work to speak for itself.
Working on the design provided by Hellotank I got to work crafting the HTML5/CSS/Javascript templates which I then integrated into the WordPress CMS. WordPress suited the job of handling the content perfectly and its flexibility resulted in a back-end which was very easy to use.
A modified version of the Twitter Bootstrap grid system was used to handle the grid based layout, page enhancements such as transitions and slideshows were achieved using jQuery library.
Credits: Designed and managed by Hellotank / Smörgåsbord