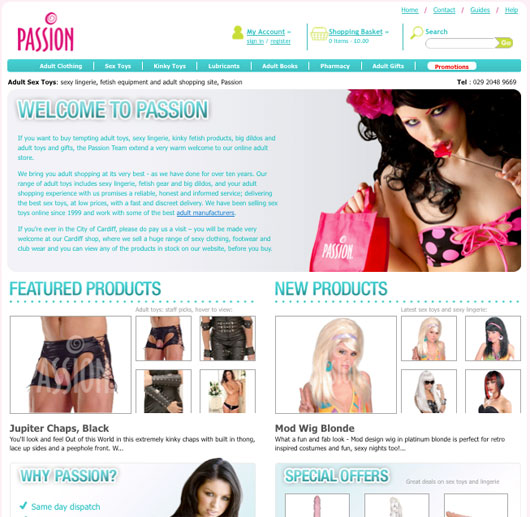 Type of Work - E-commerce, front-end & back-end development
Warning: this site contains adult content!
Passion is an adult store with a large e-commerce site. I rebuilt the entire online store from the ground up with many major improvements aimed at an improved shopping experience with less time spent on administration by the store owners.
With around 4000 products the store needed to be structured logically with an emphasis on usability for customers. The site has a very clean appearance and also boasts some very powerful features.
Client feedback:
"I am really pleased with Joe's ability to work with our databases (which are big, and complicated!). He has been able to add in features I didn't even know were possible allowing us to display dynamic information to our customers, without any intervention by us at all. This makes life easier and our website more accessible to our customers."