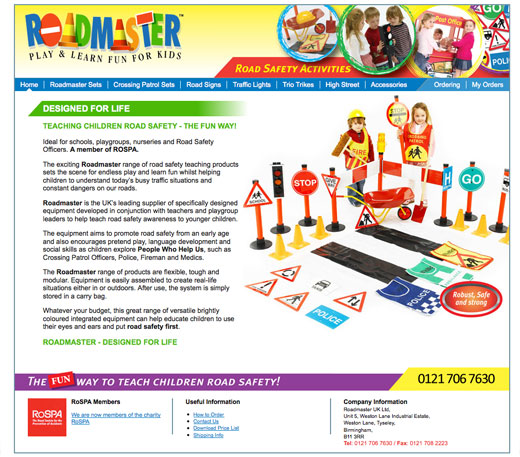 Type of Work - E-commerce, front-end & back-end development
Roadmaster is an established company that sells road safety teaching products, the company needed a stronger presence on the web to promote their brand and also to receive orders online.
The site catalogues all of their products which can be easily updated through a admin interface and sends orders directly to the manufacturing department for processing. The site also generates a PDF price list which automatically updates when products are added or amended.
My work on Roadmaster was through Marketspace B2B with designs from Teamworks Design, both local companies in Cardiff.