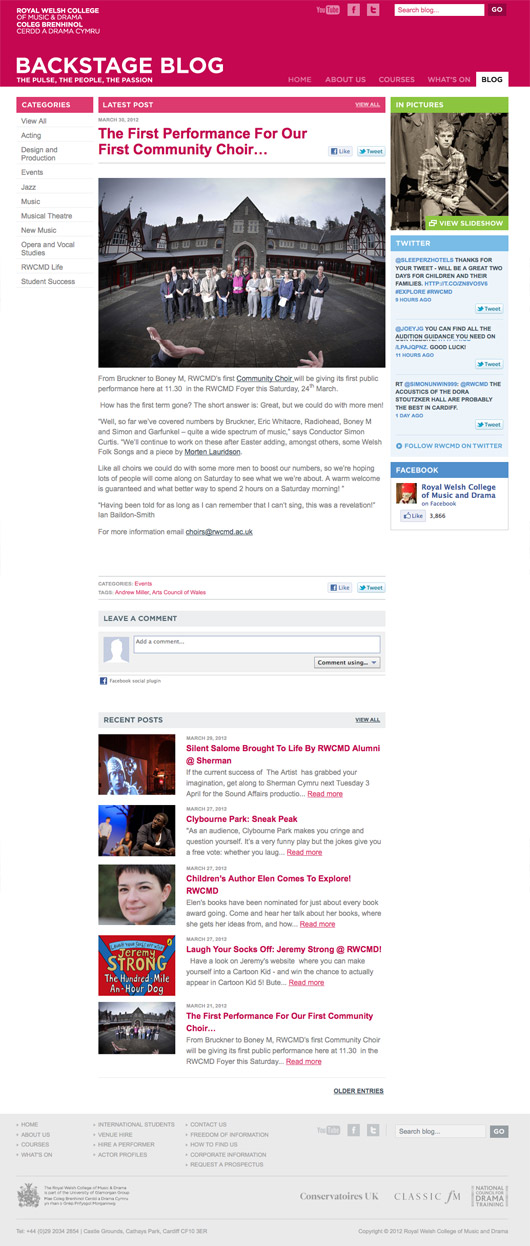 Type of Work - Front-end & WordPress development
I was asked by Hellotank to assist with the development of The Royal Welsh College of Music and Drama's new backstage blog. WordPress had been selected as the CMS which suited the clients requirements perfectly.
From visuals provided by Hellotank I worked closely with them to create a bespoke theme which I then integrated into WordPress. Social engagement was an important feature of the new blog so I used a combination of existing plugins and bespoke functionality to display the client's Twitter feed, Facebook badge and integrate Facebook comments into the site.
The site's home page also features a lightbox slideshow which could be easily updated by the client – allowing them to feature images already uploaded through the back-end on the home page.
To complete the job content from the client's old hosted blog was imported, which meant the new site could really hit the ground running.
Credits: Designed and managed by Hellotank