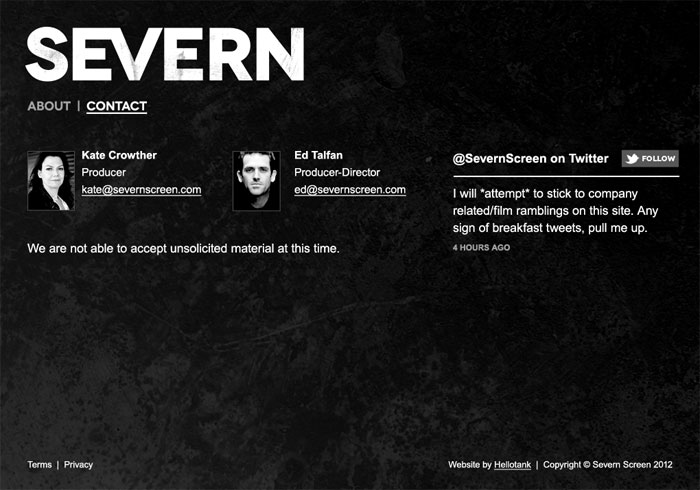 Type of Work - Front-end development / Responsive web design
Severn Screen are a independent film and television company who needed a simple website for the upcoming Cannes Film Festival. Due to the nature of the festival it was important that the site worked well on smartphones so using responsive web design techniques I was able to create separate sytlesheets for desktop and mobile.
This created a seamless experience for the user, no matter what device they are using.
Credits: Designed and managed by Hellotank Branding by The Undercard